Thanks everyone for the replies. I think everyone who said leaking radiator, might be right. I decided to remove the centre panel over the radiator (now got to get another one as had to break it, due to rust screw heads). When I looked on the passenger side, at the top where the plastic is that holds the back radiator to the front one it had a slightly wet part, and down the side of the radiator was a trail of what looked like old coolant. I am hoping to do a pressure test, to confirm it.
Will this radiator fit my 2002 2.6 Automatic with Air Conditioning, when I did compatability check it said no? If not is there one that will work?
https://www.ebay.co.uk/itm/BRAND-NEW-RADIATOR-VAUXHALL-OMEGA-B-MK2-1994-TO-2003-2-5-2-6-3-0-3-2-PETROL/272860595341?ssPageName=STRK%3AMEBIDX%3AIT&_trksid=p2055119.m1438.l2649#vi-ilComp
The area circled is where it looks like it is leaking.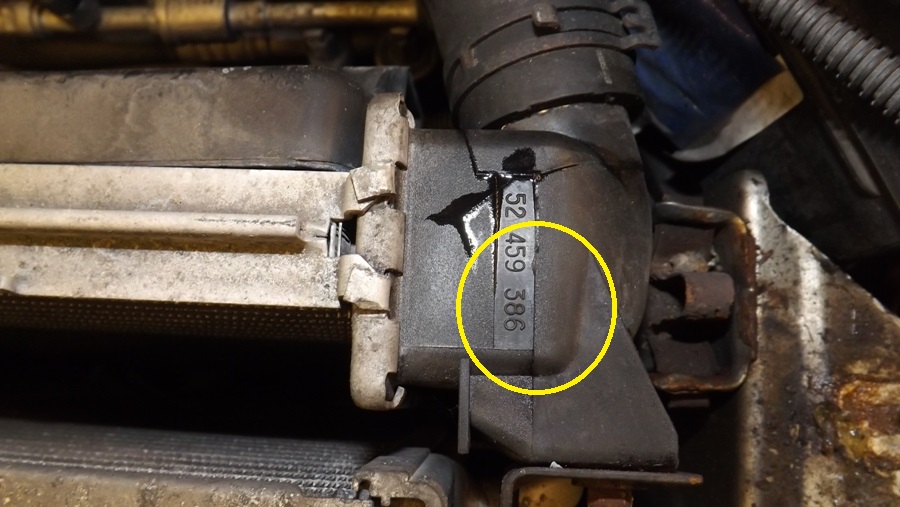 Also is there a easy way to remove the radiator, cannot find a how to in the maintenance section.
Thanks again for all the help.